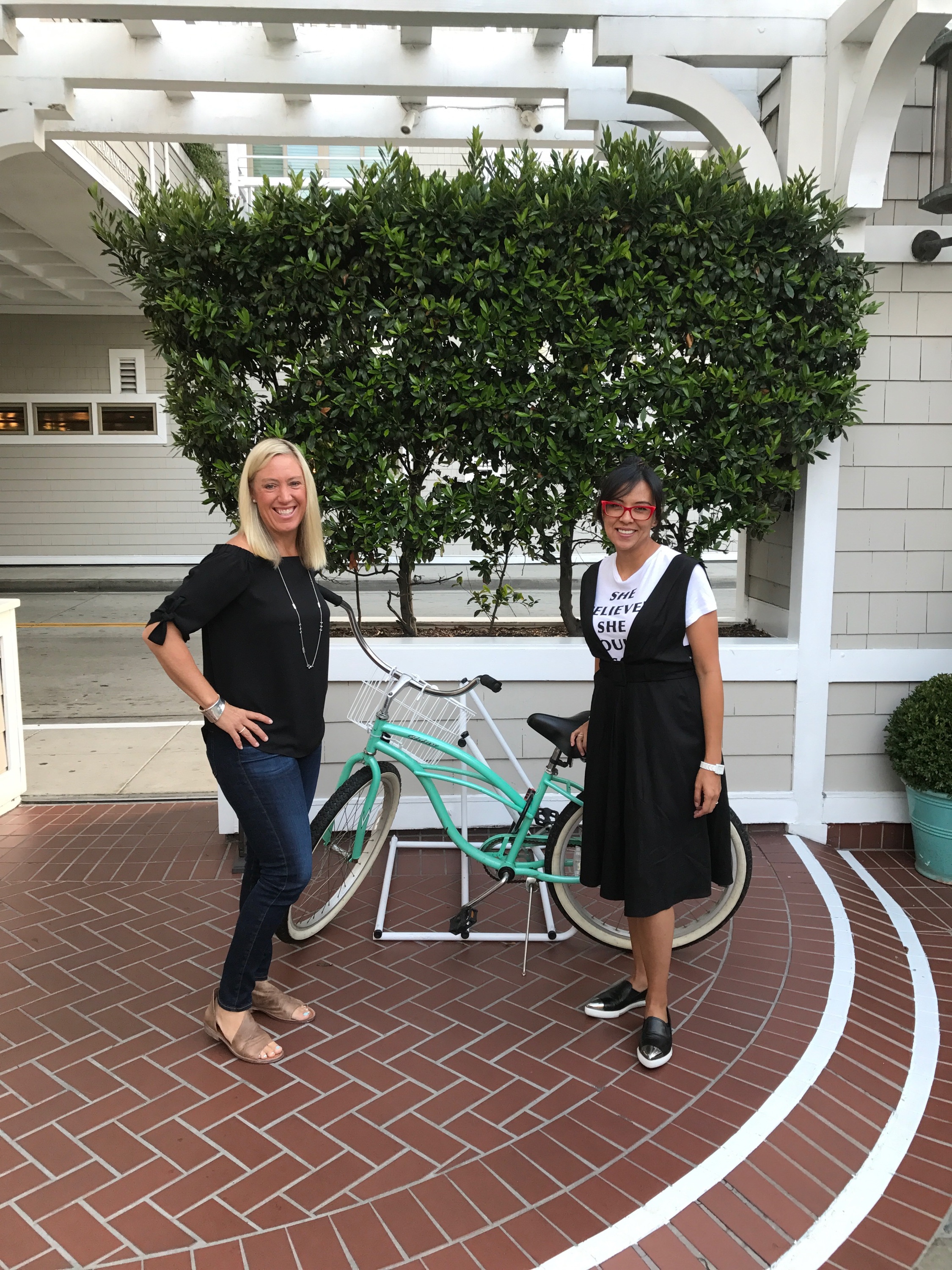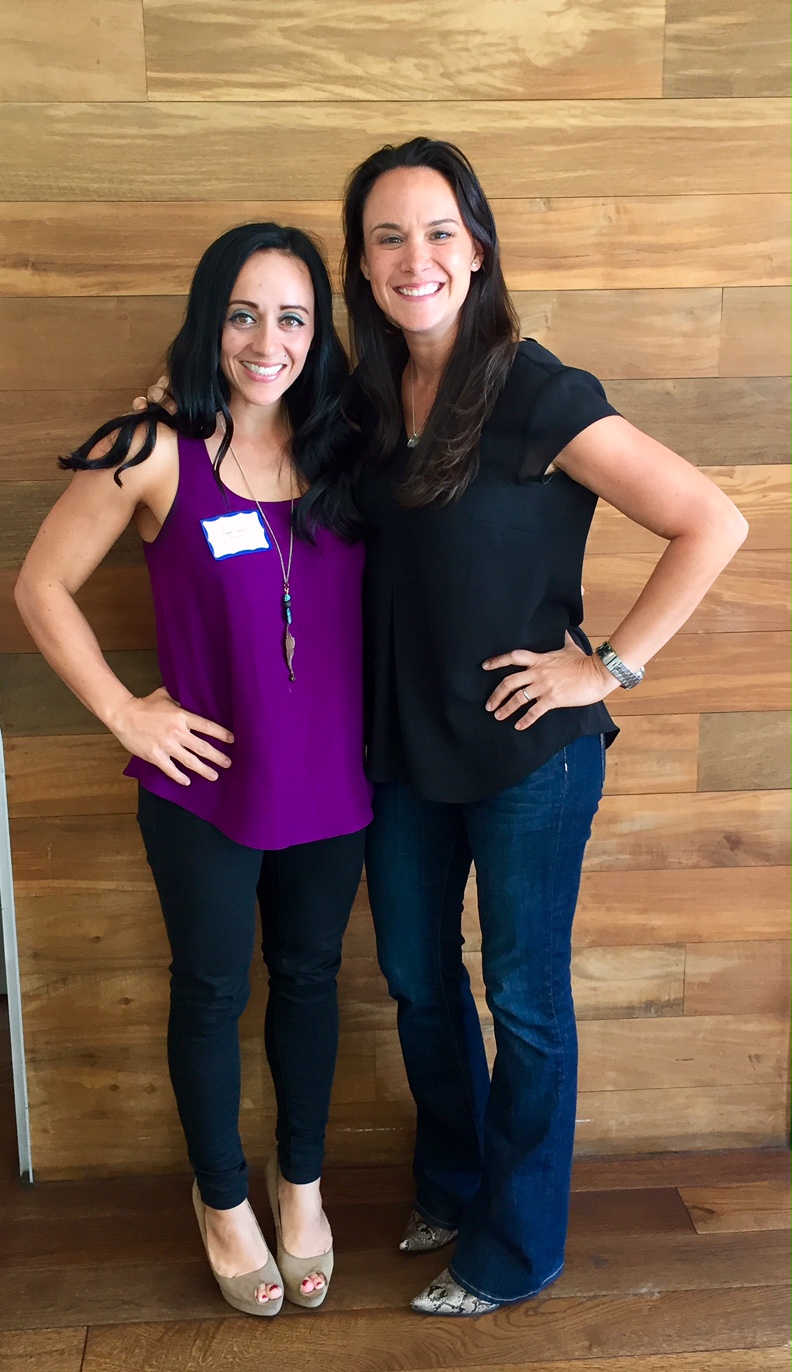 Check out our pictures from MomWarrior! Click on the images for a slideshow.
What an amazing day.
MomWarrior LA was about faith in words:
Ambition, Inner fire, Imagination, Empathy, Breadwinner, Entrepreneur, Power, Identity, Guilt, Tougher, Wiser, Balance.
And the gathering of women at Annenberg Beach House in Santa Monica on September 15 was about truth in phrases that were sweet, sour, serious, and rarely silly:
Good enough, better, best; Global and big; Hit the wall; I am strong, free, happy; Be a Flex-lifer; Cause social change; Gender discrimination lives on; There's room for everyone; I love talking about sex to heal; He thought my brains got pushed out with the baby; We are messy, fluid, human, warriors; We are MomWarriors; It starts with us.
More than anything, MomWarrior LA was women and mothers with different visions but converging paths. Finding special meaning by meeting face-to-face, the one-day conference ebbed and flowed organically according to the activity. During Founder Tet Salva's brief opening remarks, the simplicity of her story cast a spell on women who moments before called out boisterous greetings or introduced themselves over coffee and bagels. Seated at round tables in a glass-walled room with breathtaking views of the Pacific Ocean, Salva, a successful transformational change leader in the tech, energy and retail industries described being confounded by the enormity of motherhood. "It left me thinking, Who am I now?" And about her first baby, she thought What do I do with it? "Obviously, my first child didn't permanently phase me because I went on to have three more," she told the moms, most of whom chuckled in remembrance of a shared first-time mom experience.
Left dangling was Salva's self-identity that now includes raising four daughters under age 12, a husband and marriage, career ambitions, and more. "I had big dreams and big goals," she said, about thoughts that persisted. Thoughts that lingered beyond pregnancy and births and were made manifest by launching MomWarriors, the profit-for-cause organization that aims to re-architect the future for mothers of today and the next generation of women innovators and visionaries.
Event Moderator Kristi Rible Scobie provided an echo of Salva's self-questioning, despite having arrived at the "mom now, but what's next" paradigm from a different angle. Scobie intentionally "opted out" of her two-decade career in international marketing and strategy in the consumer wireless industry to stay at home with her two daughters. "What I didn't know was what that choice would do to my identity and self-image," she said.
The contemplative mood was a good set up for keynote speaker Jill Saltzman's rousing address. In what was almost like speed-dating, the multi-entrepreneur (Paperwork Media, Bumble Bells, The Founding Moms) and author spilled out an oral autobiography. Thousands of women who've told her they are "not good enough"—to start a company, talk about business, have both children and careers, etc.—left Saltzman telling women not to waste time with the sentiment. Instead, she suggested three tips: have no more guilt, tap your community, know that there's room for everyone (so turn off that voice that talks you out of your identity or your approach to mothering and working).
A morning panel, "The Balance of Momhood," illustrated the topic's complex landscape. Most striking was the question of whether or not balance is a fruitful goal. Moms and girls are expected to find balance, arguably more so than fathers and boys, but several panelists proposed that balance be different every day and not a steady state. Integration of home and office—bringing kids to the workplace, working from home some days—conveys a message that being engaged in both work and family is vital and fluid. With a centralizing goal of the conference to provide realistic, practical takeaway ideas for participants, panelists suggested high-powered planning is key. Weekly calendars that schedule date nights, family dinners, social outings, mom- or dad-with-kids times and allow for flextime help families to know, respect and find confidence through balance.
Salva asked for more input about handling mental exhaustion caused by demands placed on women to be organizers of balance. Michala Rackham said, "This is the kind of thing we need to talk about: spaghetti brain with all the pieces jumbled in—cooking, laundry, taking care of finances, working, et cetera. The conversation that has to start happening is about shoving everything down and telling yourself all will be great. What happens? We hit a wall. How do we get beyond survival mode? Are we having realistic conversations about how we are feeding our souls?"
Tanishé Pitts said she's learned from "hitting the wall" that she had to manage her spirituality, tap into a hobby, exercise, eat well. "Teach kids when it's time to shut down and not expect mom to keep doing everything," she advised. The exchange between the women—direct, not filtered through panelists or Salva—marked a moment when MomWarrior LA was most authentic. Direct interaction of a mom to a mom carried empathy, energy, push and passion. The "leave behind" was to trust instinct, don't silo yourself, avoid comparisons or judgmental bias, practice self-care, act boldly.
Tracy Kennedy and Cari Ziemianski led a guided meditation session that included written and shared development of a MomWarrior statement. After outlining the arc of motherhood from pre-child characteristics to "the you of now," women wrote "I am" and "impact" declarations. Expectedly, moms are organized, wise, open-minded, spontaneous, hopeful, anxious, complicated, strong, free, happy and more. Action impacts are directed at selves, family, companies, bosses, other women and girls and general society, in that order. Most importantly, the session concluded with each woman composing a list of things she believes are essential to maintain physical, social, mental, romantic, career, societal and other ambitions.
In an interview during a one-hour lunch break, fashion designer TyLynn Nguyen said juggling her lingerie business while pregnant with her third child "pushes the most" out of her. "It takes being your best. Better means more focused. Before having my children, my goals felt aimless. Now, I'm living for my children and their children. I feel a divine purpose, now that I understand God's miracle. Seeing life made inside of you…babies are an intense experience." Moments later, she said, "Playing devil's advocate, I respect women who are instead of becoming moms finding themselves in other destinies: to heal people, to solve problems for others."
Dr. Laura Konigsberg, Head of School at Turning Point School in Culver City, when asked to address the same topic, said, "Women should have that choice: to make a move career wise and not feel guilty about mother roles. To make a family choice and not think of themselves as less (valuable). If we change paradigms of what we expect from men and women, if we create more opportunities and equities for families, businesses will get smart. They will get the best people by having different ecxpectations of their workforce."
An afternoon panel on raising socially aware children explored the models considered standard for women and moms and mothers' impact on society, culture and the next generation. Socially conscious children must be guided to listen to different perspectives while using essential critical skills to assess sources, relevancy and accuracy. Open conversations about white privilege, pain caused by stereotyping, spotlighting injustice directed at people of color, immigrants, women or underserved communities are the essence of healthy parent-child communication.
But those topics can be intimidating to broach. Award-winning cinematographer Carolyn Chen offered simple, concise direction: "You can at any time in your life be one of four things: Victim, bully, ally or bystander. The worst thing you can be is the bystander. The best is to be an ally. Use that language. You can start this with a kindergartener."
Labels like "feminism," the panel mostly agreed, are "fuzzy," "binary," "dated to the 70s" and confusing to children. Instead, women said modeling strength and other-appreciation in relationships at home, having boundaries but not using meanness to enforce them, establishing that women and men share the family workload and making sure that children observe the behaviors are effective, direct ways to influence the next generation.
At the heart of MomWarrior LA was a birth story: clear and often joyous beginning; messy, imperfect, miraculous middle; and, intentionally, no end. To unpack the sometimes contradictory desires, dreams and internal as well as external messages revolving around moms is to view human life in perpetual motion, intelligence and energy in ongoing action, hopes and history captured in the flow of words, phrases, friendly glances and hard looks, the soft touch of a hand on a shoulder or the full-on heat of an embrace. Moms know that finding answers to the questions they face about identity and balance is an equation put on pause. Discovering the next best question—Who am I now?—life's story is alive, growing, never fully completed but always fascinating to behold.
Written by MomWarrior writer and editor, Lou Fancher